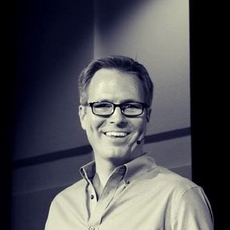 Sex, Money and Awakening
Our guest today is Joe Hudson - the founder and managing director of One Earth Capital. He has over twenty years of corporate experience in helping build companies in personal development, sustainable agriculture, and financial services. Joe has worked closely with a diverse array of organizations, including Barclays Global Investors, Wells Fargo Bank, The Bureau of Reclamation, as well as smaller entrepreneurial companies across six continents.
In addition to extensive business experience, Joe has committed to a life of self-exploration and inner reflection across the neurological, psychological, and spiritual traditions. Alongside his role as venture capitalist, he is also the managing director of the DBJ Foundation and many philanthropic ventures. He spearheaded the first venture capital company to focus on sustainable agriculture and was the largest investor in the first sustainable agriculture IPO on Nasdaq. He has served on the board of directors of both public and private companies and has helped many of these companies realize exponential growth.
A wife and two young daughters are the center of Joe's life. He also spends time traveling around the world learning tools that help him enable others to be deeply authentic.
→ Joe's website: www.joehudson.com
The TruthLover podcast is presented by Love & Truth Party (www.loveandtruthparty.org) and features Author, Speaker, Transformational Coach, Retreat Leader and Entrepreneur - Will Pye (www.willpye.com) in dialogue with fascinating visionaries and luminaries exploring Consciousness, the Nature of Reality, Awakened Activism, Individual Awakening and Collective Evolution, Science and Spirituality.