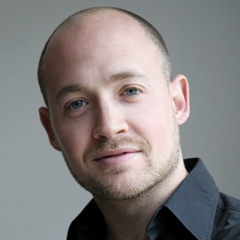 On today's podcast Tom Fortes Mayer joins us, he has spent the last 20 years dedicated to understanding the mechanics and magic of epiphany. After his life changed in one moment he has been obsessed with what can be done to help people see themselves and life differently in the most efficient and exciting way possible. He has created the FreeMind system which is an innovative model for happiness and mental health that he is committed to sharing with the world. He is passionate about the power of the human mind and the beauty of the human heart. 
→ Tom's Website: www.freemindhub.com
→ Social media: Facebook, Instagram & Twitter
The TruthLover podcast is presented by Love & Truth Party (www.loveandtruthparty.org) and features Author, Speaker, Transformational Coach, Retreat Leader, and Entrepreneur - Will Pye (www.willpye.com) in dialogue with fascinating visionaries and luminaries exploring Consciousness, the Nature of Reality, Awakened Activism, Individual Awakening and Collective Evolution, Science and Spirituality.
➠ While the podcast is offered freely, we invite you to give the gift of dana/donation if you find the content useful.
By giving to Love & Truth Party you help further our impact serving global awakening: www.loveandtruthparty.org/support and also on Patreon: www.patreon.com/willpye