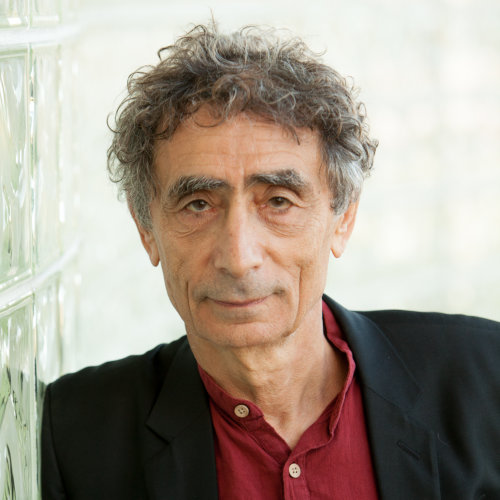 On today's episode of the podcast Dr. Gabor Maté joins us, he is a renowned speaker and bestselling author, and is highly sought after for his expertise on a range of topics including addiction, stress and childhood development.
Rather than offering quick-fix solutions to these complex issues, Dr. Maté weaves together scientific research, case histories, and his own insights and experience to present a broad perspective that enlightens and empowers people to promote their own healing and that of those around them.
After 20 years of family practice and palliative care experience, Dr. Maté worked for over a decade in Vancouver's Downtown East Side with patients challenged by drug addiction and mental illness. The bestselling author of four books published in over twenty-five languages, Gabor is an internationally renowned speaker highly sought after for his expertise on addiction, trauma, childhood development, and the relationship of stress and illness. His book on addiction received the Hubert Evans Prize for literary non-fiction. For his groundbreaking medical work and writing he has been awarded the Order of Canada, his country's highest civilian distinction, and the Civic Merit Award from his hometown, Vancouver. He is currently writing his next book, The Myth of Normal: Illness and Health in an Insane Culture, out in April 2022. Gabor is also co-developer of a therapeutic approach, Compassionate Inquiry, now studied by hundreds of therapists, physicians, counselors, and others internationally.
→ Dr. Maté's website: drgabormate.com
→ Facebook: @drgabormate • Twitter: @drgabormate
The TruthLover podcast is presented by Love & Truth Party (www.loveandtruthparty.org) and features Author, Speaker, Transformational Coach, Retreat Leader, and Entrepreneur - Will Pye (www.willpye.com) in dialogue with fascinating visionaries and luminaries exploring Consciousness, the Nature of Reality, Awakened Activism, Individual Awakening and Collective Evolution, Science and Spirituality.
➠ While the podcast is offered freely, we invite you to give the gift of dana/donation if you find the content useful.
By giving to Love & Truth Party you help further our impact serving global awakening: www.loveandtruthparty.org/support and also on Patreon: www.patreon.com/willpye