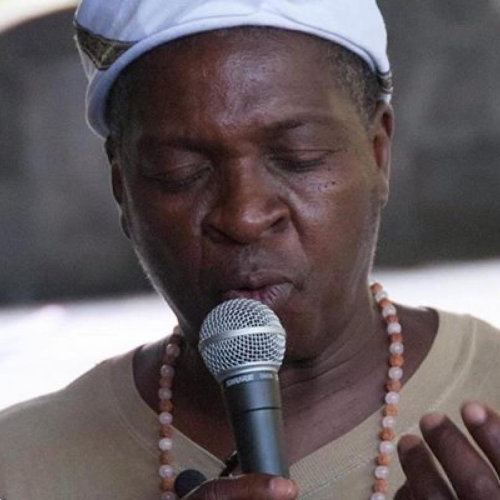 In today's episode Kenneth (Kenny) Johnson joins us, he is the founder and director of This Sacred Space, a non-profit (501c3). He is also the author of book "The Last Hustle" which chronicles his journey as a street hustler, prisoner and finally a spiritual seeker. 
This Sacred Space is dedicated to bringing spiritual awareness to all beings who are stuck in the prison of their minds. He provides inner spiritual healing for men and women behind bars and after their release, as well as their families. He also educates men and women that the true prison is in the mind and that through neuro-plasticity the brain is able to rewire itself, and rewrite the subconscious programming that keeps a person on the merry go round of recidivism. 
This Sacred Space was born from Kenny's experiences of being in prison for over 20 years. 
He owes a deep gratitude to his spiritual teacher Gangaji who came into federal prison in September of 1994 and shared the life changing message of freedom.  
He says that the fortuitous meeting in federal prison placed him on the path of self discovery, and the continual unraveling of story after story, after story. 
Kenny has been out of prison since 1997. He now resides in Largo, Florida, where he works with people from around the world, pointing them to how they can use spiritual awareness, and the brain through neuroscience to set themselves free of their inner prisons.
"I have found that my true master is Consciousness, and I bow moment to moment this mysterious force of Awareness that found me worthy of such unspeakable Love."
→ He can be reached at: kenny@thissacredspace.org
The TruthLover podcast is presented by Love & Truth Party (www.loveandtruthparty.org) and features Author, Speaker, Transformational Coach, Retreat Leader, and Entrepreneur - Will Pye (www.willpye.com) in dialogue with fascinating visionaries and luminaries exploring Consciousness, the Nature of Reality, Awakened Activism, Individual Awakening and Collective Evolution, Science and Spirituality.
➠ While the podcast is offered freely, we invite you to give the gift of dana/donation if you find the content useful.
By giving to Love & Truth Party you help further our impact serving global awakening: www.loveandtruthparty.org/support and also on Patreon: www.patreon.com/willpye